Leander Property Management
Let us manage your Leander rental property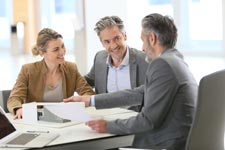 We offer a full range of property management services tailored to you as an investor, homeowner, or landlord. We have an extensive portfolio of single family homes, townhouses and condos in the Leander area. We offer a turnkey solution for property owners with cloud based systems that are accessible 24/7.
Benefits of using Stone Oak Management
Supply rental applications and all other documents necessary.
Handle all tenant problems.
Extremely responsive staff.
Obtain bids and notify our clients prior to any excessive expenses regarding their property.
Ensure all required maintenance is done in a timely manner.
Fully computerized accounting including deposit records and monthly electronic reporting.
Direct Deposit into your bank account. No need to wait for checks in the mail.
Disburse all tenant deposit refunds and supply required documentation.
All collected rent and deposits are maintained in a client's trust account, subject to periodic auditing.
Thoroughly screen all prospective tenants.
Our web page provides 24 hour marketing of your vacant property.
Conduct an interior survey of the property every six months with a copy going to the owner.
We use leading edge software for managing your properties efficiently and cost-effectively.

Our Guarantees
+
6 Month Tenant Guarantee
If your tenant breaks their lease within the first 6 months we will replace them for FREE!
Eviction Protection Guarantee
Despite our rigorous screening technologies, some tenants are just bad apples. We offer an eviction protection that enables you to continue earning rent in the event of an eviction!
You Only Pay For Results. Guaranteed.
Some property managers get paid whether or not you're earning money with your property. Where's the incentive to market your property? With Stone Oak, we only earn money when you do. You'll never pay a fee when the property is vacant.
No Contracts, Easy Cancellation. Guaranteed.
We don't like working with companies who try and tie us down with their service so why do the same to our owners? Stone Oak only offers month-to-month agreements to you, the owner, allowing you to cancel at any time! Fun fact: we've never lost a client to a competitor.
Our Technology Advantage
+
We invest in advanced technology systems so we can provide you with the best service and manage your properties efficiently and effectively. We have chosen property management and accounting software called AppFolio Property Manager. Some of the benefits that we are able to pass on to you:
We can respond faster and provide better service to both owners and tenants.
We can securely access information about all properties at any time and from anywhere. Sensitive data is securely housed in a state-of-art data center, and backed up regularly and automatically.
Monthly statements can be delivered to your email inbox, saving time and paper.
The statements are easy to read and provide you with a quick snapshot of your property details for the past month.
We address property maintenance issues faster.
We can create electronic work orders and communicate with vendors so we quickly solve issues.
You will be paid faster and more securely.
We are able to use electronic payments (ACH) to deposit funds directly into your bank account.
We can more effectively market your properties to fill vacancies sooner.
We can quickly and professionally advertise your properties on our Web site, Craigslist, and other Web sites.
Property Evaluation
+
We take pride in the properties we manage and maximizing our landlords' returns on their investments. Our primary focus is managing and marketing investment real estate. Our staff comprises dedicated leasing agents that have their fingers on the pulse of the Greater Leander market. All properties are evaluated by our lead leasing agent and approved by the Broker prior to marketing for new tenants.
Marketing
+
Our approach to marketing is strait forward. Our goal is to reach out to the largest pool of potential qualified tenants as possible. The goal of all marketers is not only to get a product in front of as many folks as possible, but to present the product to the right customers, or in our case potential tenants. In addition to a myriad of web marketing and MLS advertising our sister company, Central Metro Locating, specializes in leasing homes and apartments and assists Stone Oak Management in the promotion of our inventory of rentals. This mutually beneficial relationship allows our leasing partners to get in front of more potential tenants while aggressively marketing our properties.
Tenant Screening
+
We offer a ninety day tenant guarantee. If for any reason the tenant breaks their lease, we will not charge any fees and will replace the tenant for free.
When thinking of renting your home one of the most important questions you should ask yourself is: "Who should I have screen tenants for my home?" The answer is whoever has to communicate with the tenant once they are in place. We are very thorough in our screening process, because we have the relationship with the tenant after the dust has settled and the joys of moving into a new home have subsided. We perform a credit check, background check, employment and income verification on every applicant. Each landlord may decide whether or not to accept pets, but we as a management company do not allow for aggressive breeds. Leander is a very pet friendly town and most of our properties are pet friendly in some capacity.
Security Deposits
+
We require one month's rent in most cases to rent one of our properties. This amount may be larger if one or more applicants fail to meet all of our rental criteria. All security deposits are held in our trust account. Our trust account is maintained in accordance with Texas Real Estate Commission and Texas law.
Lease Preparation
+
As part of our leasing service, we will prepare all leases in accordance with Texas law. Our lease terms are set by us and are designed to be fair to both the tenant and landlord. Our goal is to maximize our landlords' returns and a large part of this is minimizing tenant turnover and most importantly minimizing vacancies. We do not offer month-to-month leases. Upon expiration of a previous lease, we will re-evaluate the property and determine if it warrants a rental increase.
Inquire About Our Services
512.617.6766
Leander Area Information

Leander is a city in Williamson and Travis counties in the U.S. state of Texas. The population was 26,521 at the 2010 census. It is the fourth fastest-growing city in the state of Texas, a suburb just north of Austin, and is part of the Greater Austin metropolitan area. Leander was established in 1882 on land sold by the Austin and Northwestern Railroad Co. to prospective citizens. The town was named in honor of Leander "Catfish" Brown, one of the railroad officials responsible for the completion of the line.
It was near Leander that the Leanderthal Lady, a skeleton dating back 10,000 to 13,000 years, was discovered; the site was one of the earliest intact burials found in the United States Source From Wikipedia
Property Management Services Areas
Lake Travis
Jonestown
Sun City
Wells Branch
Onion Creek
Circle C